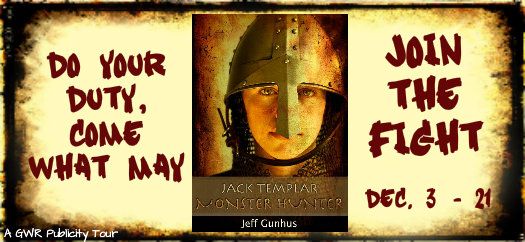 Join the Party!
Jeff Gunhus is wrapping up a 3 week tour with a Twitter Party on Friday, December 21 from 6 pm to 8 pm EST Use the hashtag #JackTemplar to join the party.
You might enjoy visiting the other stops on the entire tour schedule. You will be able to read many book reviews plus interviews and guest posts with the author or Jack Templar himself!

* * *


Free eBook
As a special gift right before the holidays Jack Templar Monster Hunter is FREE on Amazon
December 20 & 21

* * *


Giveaway
There's still time to enter the Tour Swag Giveaway which includes a $25 Amazon Gift Card
a Rafflecopter giveaway
The Jack Templar Tour is a paid GWR Publicity promotional tour.