CHILDREN ARE OUR FUTURE TEAM ON ETSY

On September 3rd MLT will be 1 year old.
That means all week long stop by and get awesome deals. All items 40% off. Rather it's your first purchase or your 3rd.
Happy Birthday MendingLifeTogether.
Come on over and check out the new fresh and trendy baby and toddler accessories.
About
My name is Olivia and I'm pleased to be making these things for your little ones you love "sew" much. My style is fun and spunky. I love showing the world what I have to offer. Sewing is a joy, and I love seeing the faces on people when they receive a homemade gift. Happy shopping everyone and God bless all of you.
If you like what you see, like me on Facebook at
www.facebook.com/pages/MendingLifeTogether/148092695273321
Birthday Sale--Zebra Crayon Roll

MLT is now 1 year old. Get your great deal of 40% off your total purchase. Using coupon code 1yearBD. Valid September 3-30th.





This cute little crayon roll has pink zebra fabric,holds 14 crayons for your child's use. This has a zebra exterior and a pink interior. The pocket is zebra to match the exterior. This crayon roll has a pink elastic closure. All fabric on this crayon roll is flannel. This elastic is helpful so the crayons don't fall out while in bags or purses. I also have a matching Zebra Diva Changing Pad.





Matching Zebra Diva Changing Pad


http://www.etsy.com/listing/82699951/changing-pad-in-zebra-print-free



Great for long car rides, extra long visits to the doctor and anytime your little ones need their favorite colors close by.





Measures 14"x5",2" diameter all rolled up.





Machine wash in cold. *Note for this crayon roll flannel may change color if washed*





Crayons not included.
Birthday Sale
Carter the Baseball Bear Critter Blanket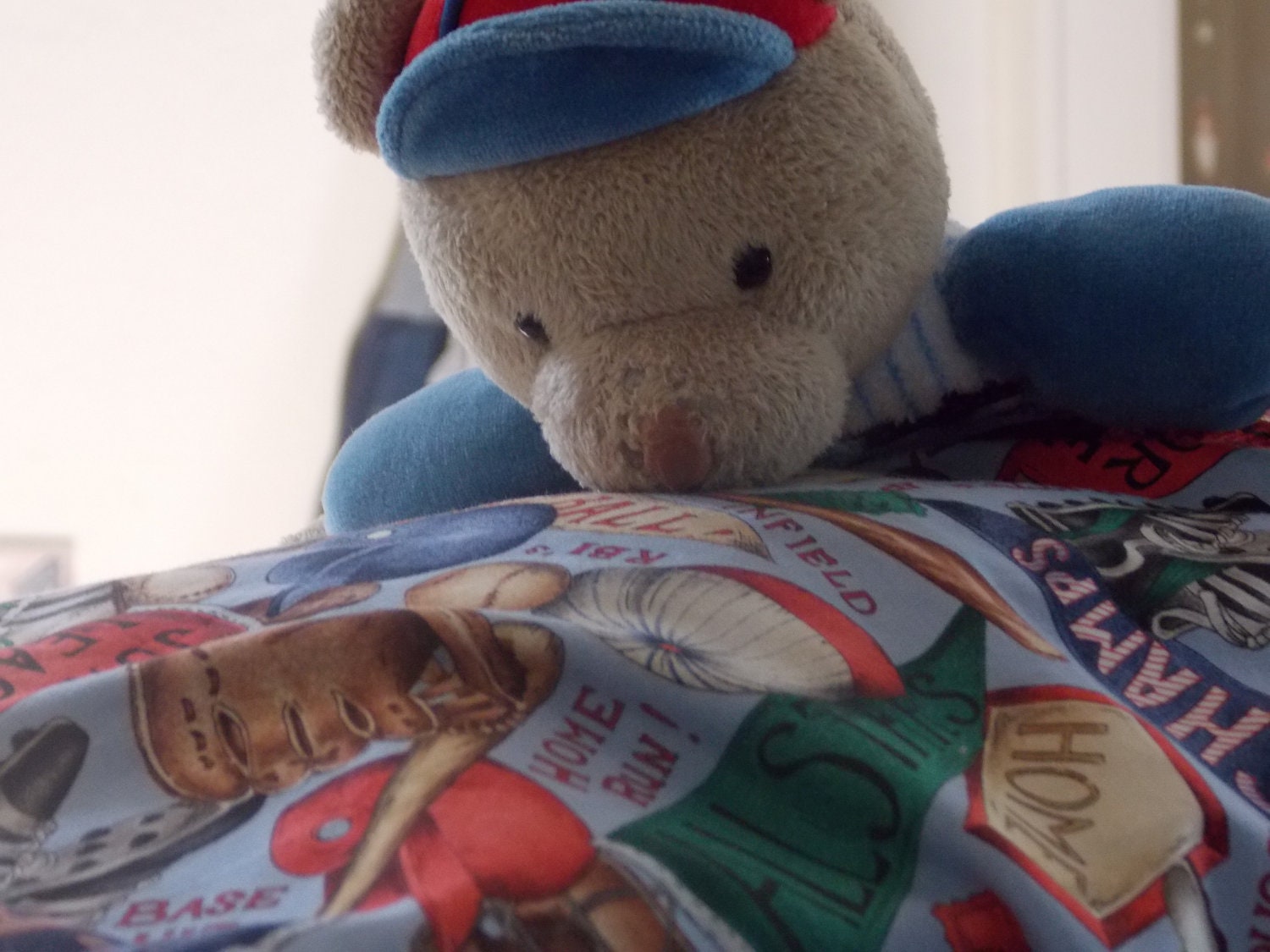 MLT is now 1 year old. Get your great deal of 40% off your total purchase. Using coupon code 1yearBD. Valid September 3-30th.
Hi there buddy my name is Carter. I love going to play baseball and making home runs. My favorite baseball team is the Detroit Tigers. I also love eating Cracker Jack, Popcorn, hot dogs and Orange Juice. I love watching movies and taking naps too. I hope you love me like I love baseball.
This blanket is like no other, it's a blanket and stuff animal in one. It's a critter blanket. This one happens to be for your little baby boy. The blanket is dual sided. One side is blue with baseball sayings and items on there. They're all in a natural and rustic items. From baseball balls to helmets and shoes. This will keep your little one busy. The other side is a light brown flannel to match Carters fur. This Baseball bear has a rattle in it's head so your little one will be entertained. The animal attached at the top is a teddy bear. With tan ears, black eyes, brown nose, then topped with a red baseball cap lined in a light blue. This blanket is also available for custom orders, so that you can get any animal with any flannel for the blanket. The animal is attached at the waist, so it's not the full animal.
* Blanket measures 17 1/2"x 20 1/2"
* Great security blanket
* Machine washable
* Custom orders available
Birthday Sale--Made to order.
Custom made tie onesies.
Great for baby showers, moms to be
and photo props.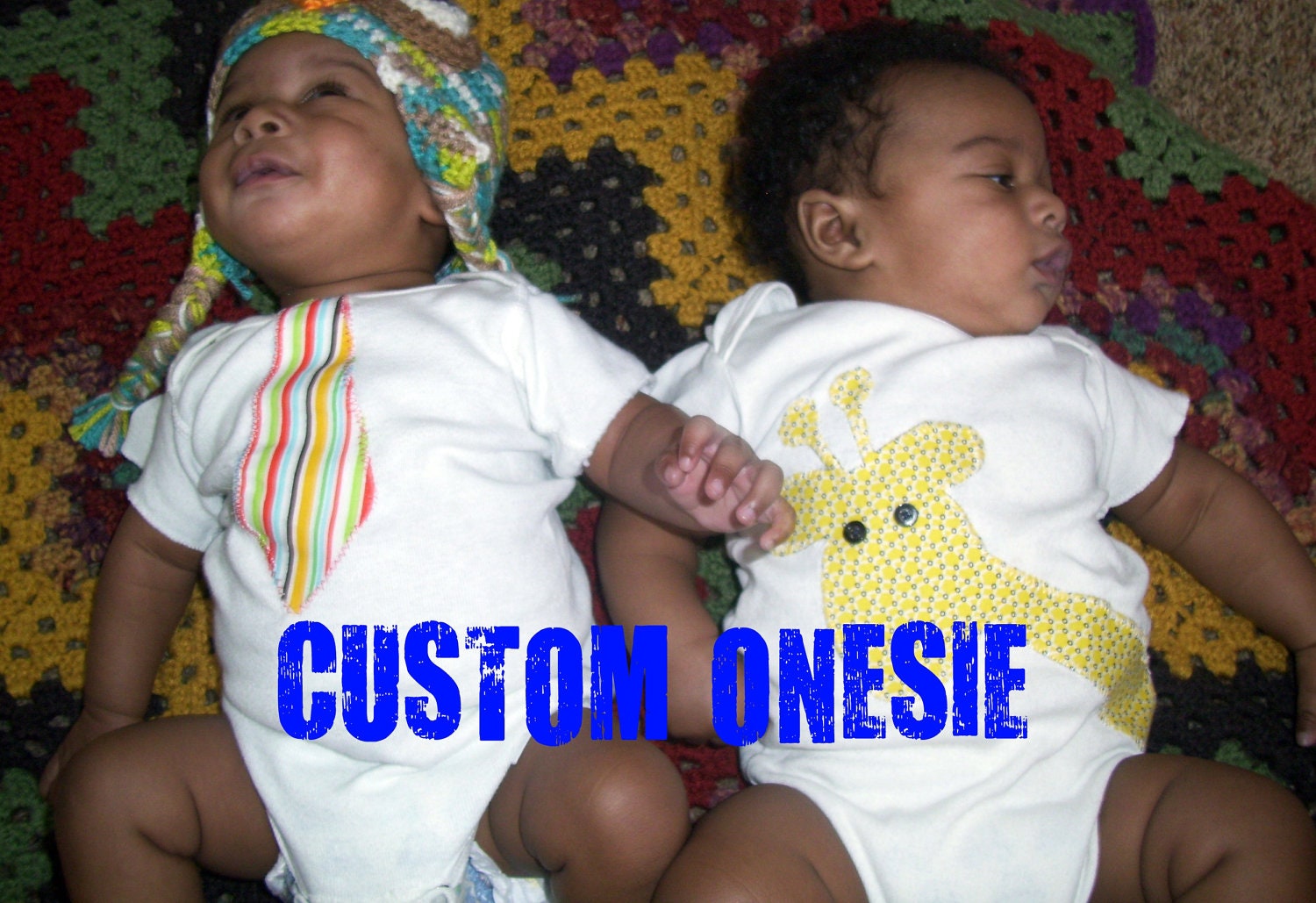 MLT is now 1 year old. Get your great deal of 40% off your total purchase. Using coupon code 1yearBD. Valid September 3-30th.
These onesies are custom made. Starting with size then the fabric you want for your little mans tie. I can even add suspenders to your tie for an extra $2. The fabric I have available is what's in my store. Plus so much more. Production on your item doesn't start till you pay. IF you would like a picture sent to you before your item is sent to you please contact me when you purchase item. Your item will come within 2 weeks of ordering.
Please keep note that this is ONLY for a tie onesie
Any size that you want I have.
Suspenders you can purchase for only $2 on my listings
You can buy more than one item.
The more you buy the more you save.
FOR SHARING HER ETSY SHOP WITH US!
BE SURE TO VISIT THE SHOP BECAUSE SHE HAS SO MANY
WONDERFUL CREATIONS FOR YOUR DELIGHT!