CHILDREN ARE OUR FUTURE TEAM ON ETSY




Ceramic handprints, pop out prints and so much more.


About
Clayful Impressions is a passion for the love of family and the cherished bond we have with our children. I have nutured children as a Early Childhood Educator for many years and have always lived an artist life creating murals, paintings and more.
I began as a preschool teacher and dabbled with my art along the way. I have two beautiful children I adore. My children are my inspiration for Clayful Impressions.
I have my degree in E.C.C and Fine Art and Clayful Impressions is the combination of my two loves in life.
Love your children to the fullest now and never wait to say "I love you"
Create today's memories to last a lifetime with Clayful Impressions...


Rustic Owl Handprint Ornament
up to 4months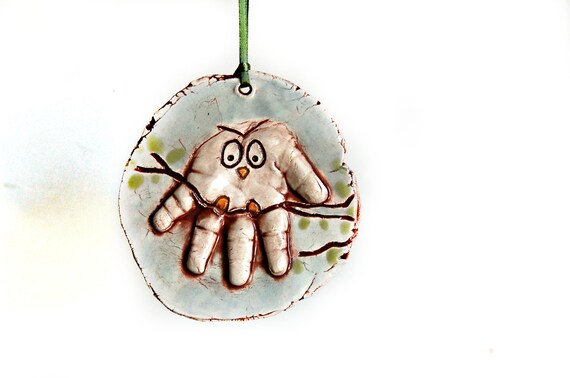 Cute Owl ornament to celebrate the Autumn season
Any mother would adore a cherished keepsakes of their child.
Size is approximately 4 inches in diameter with slight uneven primitive edge.
ribbon included.
Ornament size is for up to 4 months. Check to see if hand and foot will fit size of plaque. Larger plaques available in shop.
Note: each owl may vary from picture above and will have its own look.
International shipping also. Please inquire about shipping
When buying, please include child's name, age
Use mold within days. Do not leave for weeks
4- 8 weeks turn around time after mold is returned. Holes are added for hanging w/ ribbon, unless requested for no holes. Due to the busy holidays, you will need to order by Oct.27th and return mold by Nov. 3rd
PLEASE order early for Holidays.You are responsible for shipping back
PRICE INCLUDES MOLD!
Painted Bisque fired prints
of hand or foot in pop out 3-D style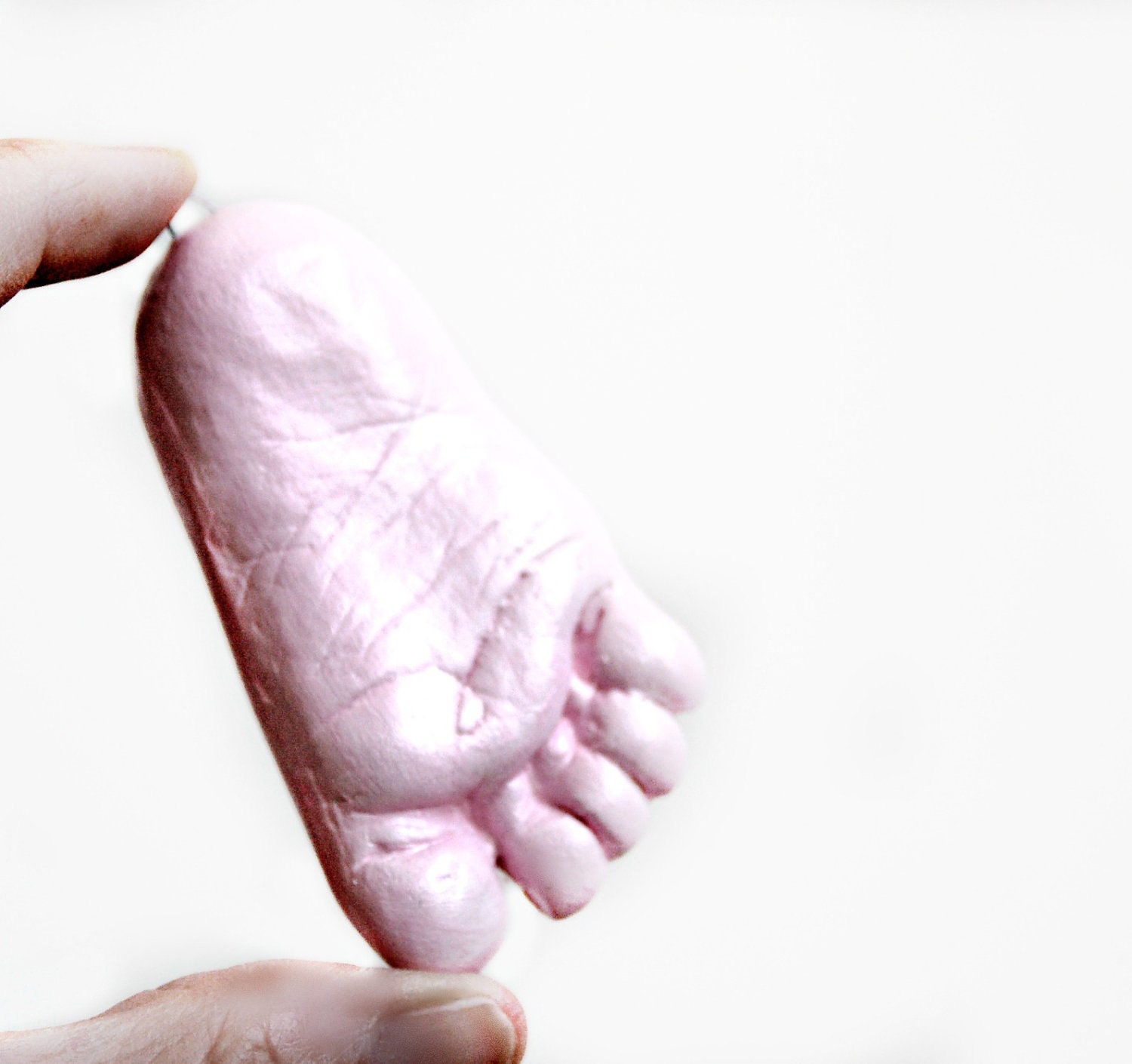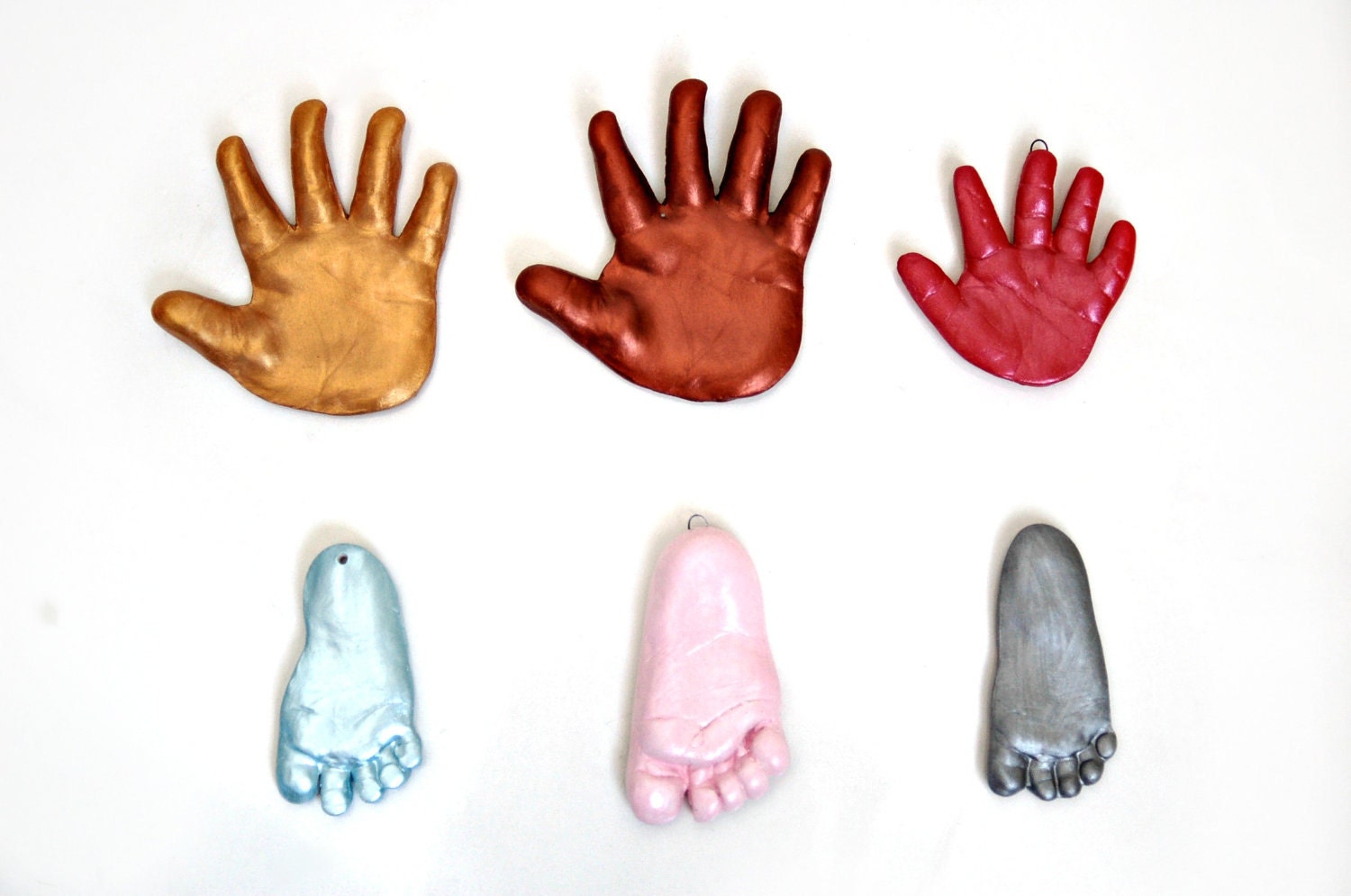 Painted bisque fired hand print or foot print. This is an added extra to my plain bisque fired prints. Instead of leaving them plain or painting yourself, let me paint in one of these colors for you. Print comes with ribbon and hook or without if you like.
Choice of ice blue, ice pink, metalic red, gold, bronze or silver. Ask about other colors
This listing price is for newborn to 6months. Let me know if this is for hand or foot.
3-d pop out look the best.
Allow 3-6 weeks for return
Comes with sheer white ribbon for hanging unless requested to not have hook and ribbon.
This piece does not go through a glaze firing.
Please order early for the Holidays. Return time begins after you return mold to me.
Scented ornament gift tag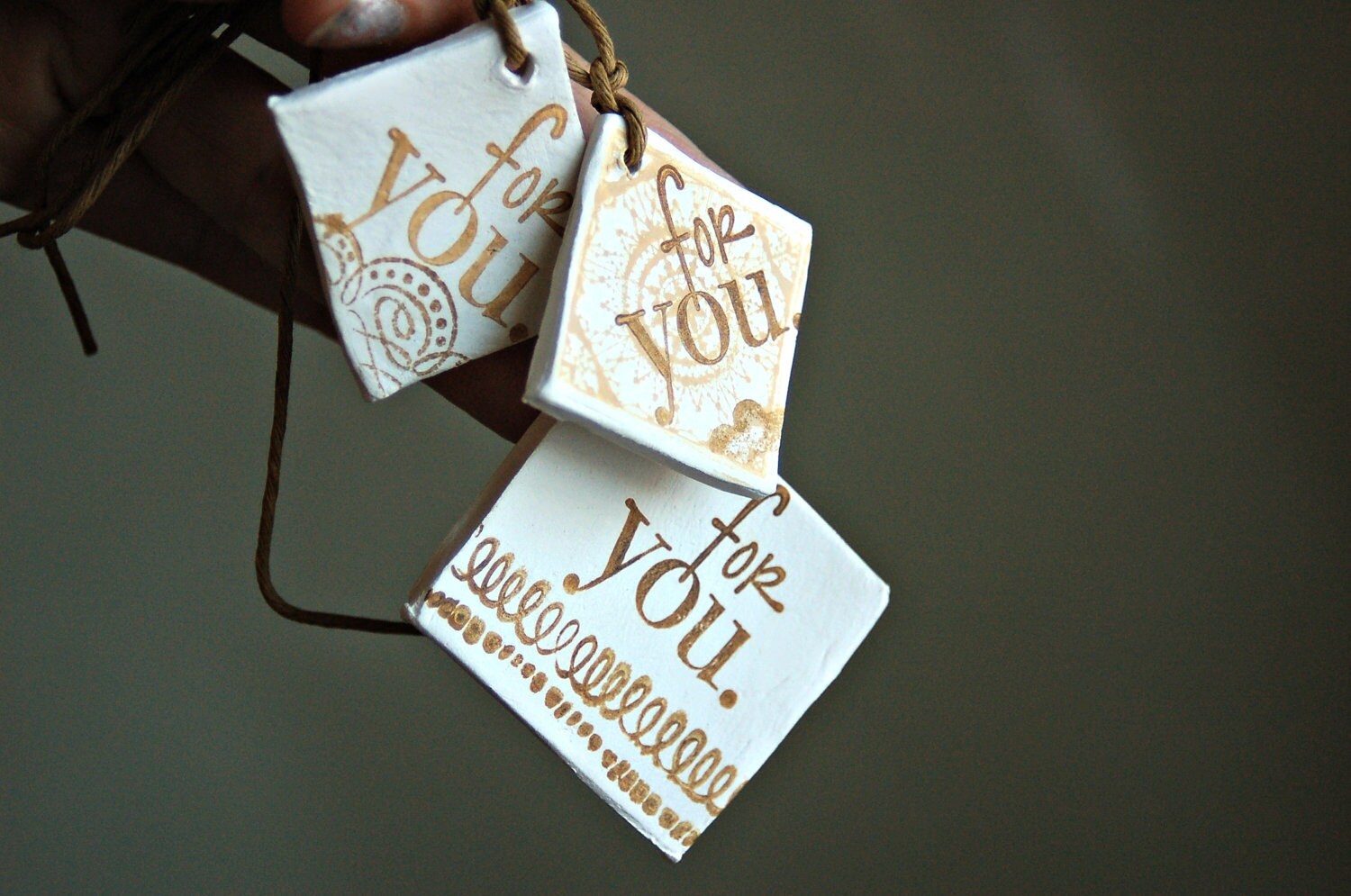 Do you need an inexpensive gift that is unusual and handmade? Then you have found it! My scented ceramic ornament gift tag can not only be used to add to another gift but it can also be used as a hanging ornament, sachet to fragrance a room,closet or dresser afterwards.
These 3 square gift tags have a golden hue with the words "For you" and a natural hemp cord added.
Two ceramic bisque tags measures around 1 1/2 inches and one is around 2 inches. They absorbs whichever scent is placed on it. You can add your own perfume or oil, the choice is yours. Scents need to be refreshed as they wear off.
I can scent your gift tags from the choices below. If you need more later on, I can let you have a link to a place where you can order your own oil at a reasonable price.
clean cotton
french lavender
ocean breeze
northwood pines
poison apple
vanilla supreme
fruit slices
tropical coconut
rose
pink sugar
buttercup cupcake
christmas spirit
christmas tree
christmas morning
Please specify your choice in Note to Seller.
*****************************************************************************
Feedback from happy customers:
*** I now have ornaments with lavender scents in every room of my house. My husband even loves it! I'll be back for more of your gift tags. They are so cute and useful for the recipient. Can't wait to be a third-time customer!
***Adorable Thank you so much!
***Charming and sweet! Love these! Thank you!
BE SURE TO VISIT THE SHOP BECAUSE SHE HAS SO MANY WONDERFUL CREATIONS FOR YOUR DELIGHT!