About Sherrill
I'm proud to announce that my three books have won ten national awards. Please take a look at my Books page for details . Please check out (and like) my Facebook Fan Page: http://tinyurl.com/Author-Sherrill-S-Cannon
Here's a little bit of my background: I grew up in the Willard Hotel in Washington DC (my Dad was the manager), was married and lived in Northern Virginia for twenty years where my husband and I raised our four children. We later moved to the Philadelphia PA suburbs where we lived for fourteen years before moving to the Binghamton NY area where we have lived for fifteen years. We celebrated our 51st wedding anniversary in June! We are now retired, and we travel in our RV from the east coast to the west coast each year to spend time with our children and grandchildren. I have had a varied career: I was a teacher and coach for ten years in the Washington DC area, and then became a "stay-at-home-Mom" who in my spare-time was a professional newspaper sports photographer and columnist for several years when our boys were playing competitive soccer. When our girls became interested in theater, I became a Dinner Theatre Company Stage Manager (as well as lighting and sound technician) and also was an Assistant Talent Manager for Cathy Parker Talent when our youngest daughter was doing commercials and professional modeling in NYC. When we were relocated to the Binghamton NY area, I became the Business Administrator for a software development company specializing in simulation, handling office duties as well as payroll and contracts. Now I have time to write, and to market my books. I also have collaborated with my daughter on several rhymed musical plays for her elementary school, five of which are now published and being performed in the US as well as internationally. Please take a look at my Plays page for further details.

My newest rhyming children's story, Gimme-Jimmy, has just been released. I look forward to sharing it with as many children as possible!

Where to find Sherrill
Facebook Fan page
Website http://www.sherrillcannon.com
twitter username sherrillcannon
About Book
James Alexander's nickname was Gimme-Jimmy because he was a greedy and selfish bully. Imagine Jimmy's concern when he discovered that every time he said the word "Gimme", his hand grew larger. Jimmy was happy to discover that when he was polite and said "Please" and "Thank you", his hand began to shrink. He started practicing his new "Polite Rule" and found out that it was much more fun to share.
My Review
Jimmy is a bully. He does not like to share anything. The kids at school gave him the nickname Gimme Jimmy. His real name is James Alexander. His bad manners even extend to his own home. His father tried to explain to Jimmy that he would not have any friends if he did not learn some manners and start being polite to others. If he continue to be so rude his hand would grow until it touched the ground. Of course Jimmy didn't listen and every time he said gimme his hand got bigger and bigger.
How will he eat, write or play on the computer? Will the other kids make fun of him or feel sorry for him?
This is a wonderful book to teach children the perils of being a bully and how important it is be polite to other. Bullies do not make friends that make trouble.
This is a marvelous ryhming tale of bad manners and rude behavior. The illustrations are colorful and there are even surprise hidden objects and people to be found.
I highly recommend this book.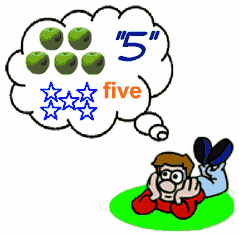 I rate this book a 5 out of 5.
Disclosure
I received a free copy of this from the author for review. I was in no way compensated for this review. It is my own opinion.