HOPE YOU LIKE MY NEW BLOG DESIGN
click on Boutique Page above or click on Button below
Be Sure to Check Out My Etsy Boutique For Custom Orders. Cute Fabric Choices For the Kiddos New Outfits.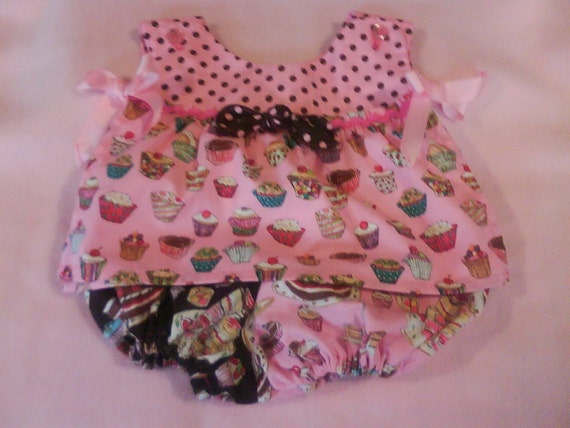 Just add a long sleeve onesie/tee and a pair of leotards during cold weather.
Ready to Ship. This is a must have for Baby Girl. It is a size 3m-6m. The designer of this pattern is The Mad Quilter. http://madquilter.blogspot.com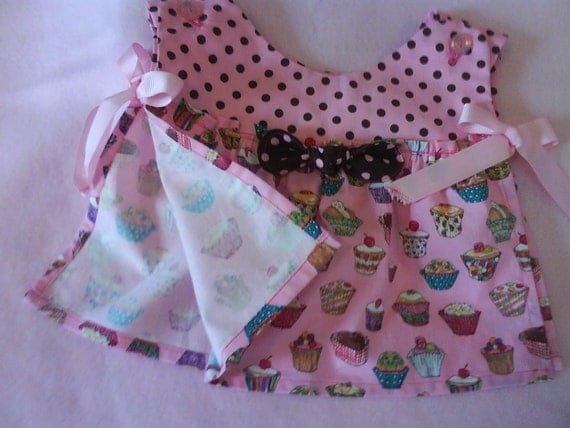 All of the fabric is from Michael Miller collection. The top bodice is Pink Dumb Dot Brown on Pink fabric and the skirt of the top is Mini Cupcake Tea Party Pink. The top also has pink ric rac. The bloomers are Tea Party Dessert Tray Chocolate Brown on one side and Tea Party Dessert Tray Pink Party Petal. There is a little bow on the top and it is Cocoa Dumb Dot Pink on Brown.