BROUGHT TO YOU BY CHILDREN ARE OUR FUTURE ETSY TEAM
PRESENTING
click on image above to see more
Yellow dinosaurs flannel blanket 43" X 53" child
cozy double layer quilted by BoKuma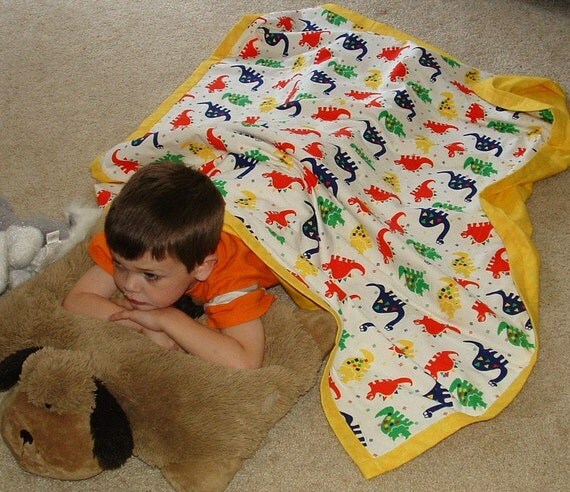 This blanket will become a favorite. The 43" X 53" size is easy to wrap a baby in, perfect for "tummy time", will fit until the child is 8 or 9, works great as a travel blanket, and is soft and cozy for cuddling. It is made of 2 pieces of flannel quilted together with the back fabric making a band around the edge. It is 100% cotton so environmentally safe, and completely washable. It is warm but not heavy or bulky, and made to last. These became favorites for the nieces and nephews I made them for, and their moms loved them, too. Because these blankets are warm yet lightweight, they would work well for both warmer and colder climates.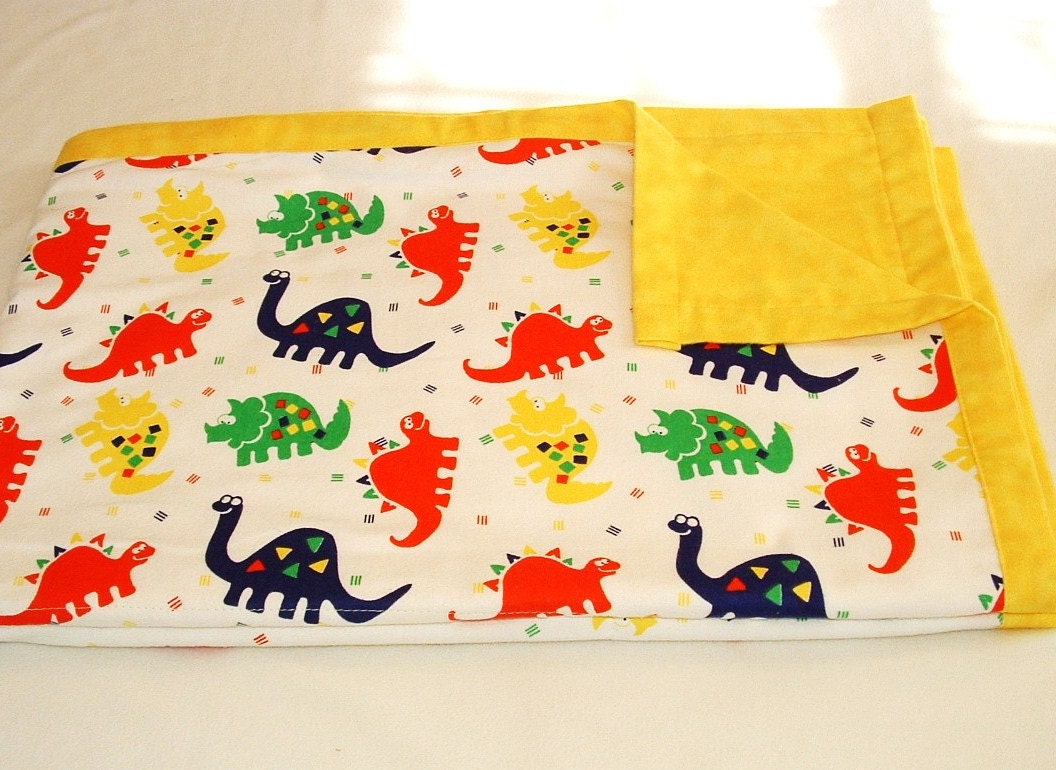 I have them in several prints, and can custom make others. I also make the same style blanket in the 43" square size for the baby or toddler. If you have any questions, please feel free to convo me.
Art supply caddy toy organizer travel art roll up Stocking Stuffer eco friendly small toy roll art supply roll up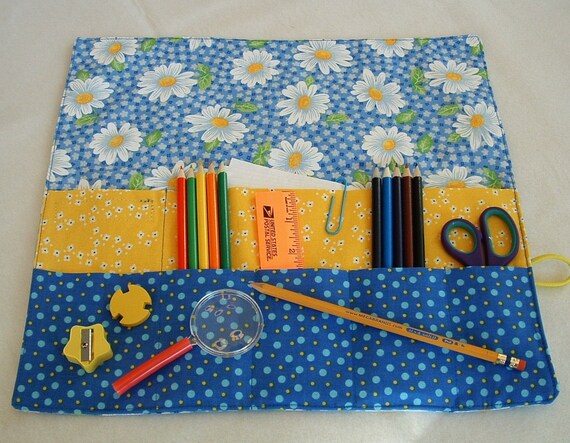 Fabric toy roll up organizer for travel, airplanes, church, restaurants, doctor visits, or anyplace else where a child needs to sit quietly for a period of time. These are fantastic. There are multiple pockets that will hold almost any type of small toy or art supply. It is made of cotton fabric with an elastic band that slips over the whole thing after it is folded and rolled up. Once rolled, just throw it in your bag and you are ready to go. One mom changes the toys just before leaving so her kids have the excitement and distraction of finding what is new and hidden in the pockets. Because of rolled up size, these would make great stocking stuffers.
The roll up is eco-friendly, made of 100% cotton, and completely washable. Opened flat it measures about 12" high and 13" wide. Rolled with toys inside it measures about 7" high and 4 1/2" thick. It has 7 pockets in various sizes. The front pocket has a 4"x3 1/2" section and four 2 1/2"x3 1/2" sections. They can hold small cars or trains, tiny stuffed animals, Polly Pockets, Little Pet Shop animals, super heroes, crayons, markers, jewelry, card games, etc. There are two back pockets. One is 4"x6" and has a velcro closure to hold those tiny pieces that may get lost. Examples would be puzzle pieces, Polly Pocket accessories, Legos, and other time items. The other pocket is 10"x6" and great for paper, small note pads, stickers, cell phones, small electronic games, doll clothes, or anything else you might want to put there.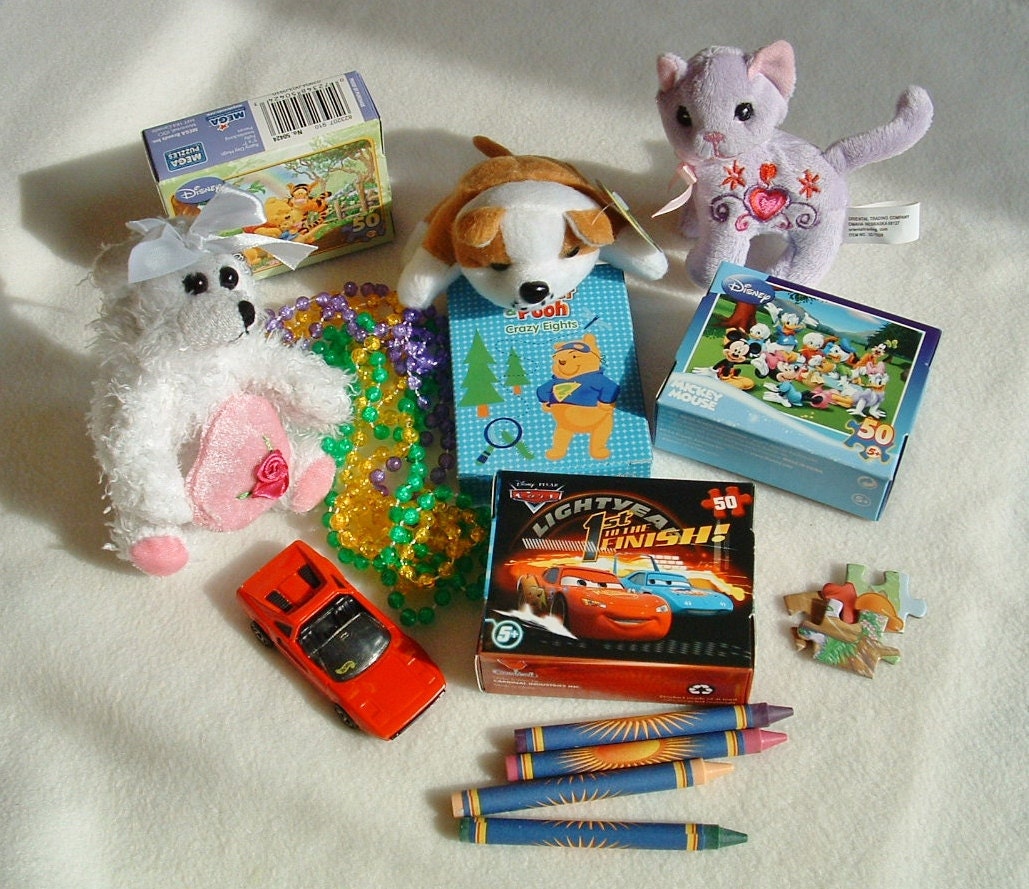 All of the toy roll ups will include 3 sheets of blank copy paper and 4 assorted crayons. The first 24 car print roll ups sold will also include a set of 2 plastic cars, 3 plastic signs, and a vinyl street map. They are shown in one of the photos of the car print roll ups.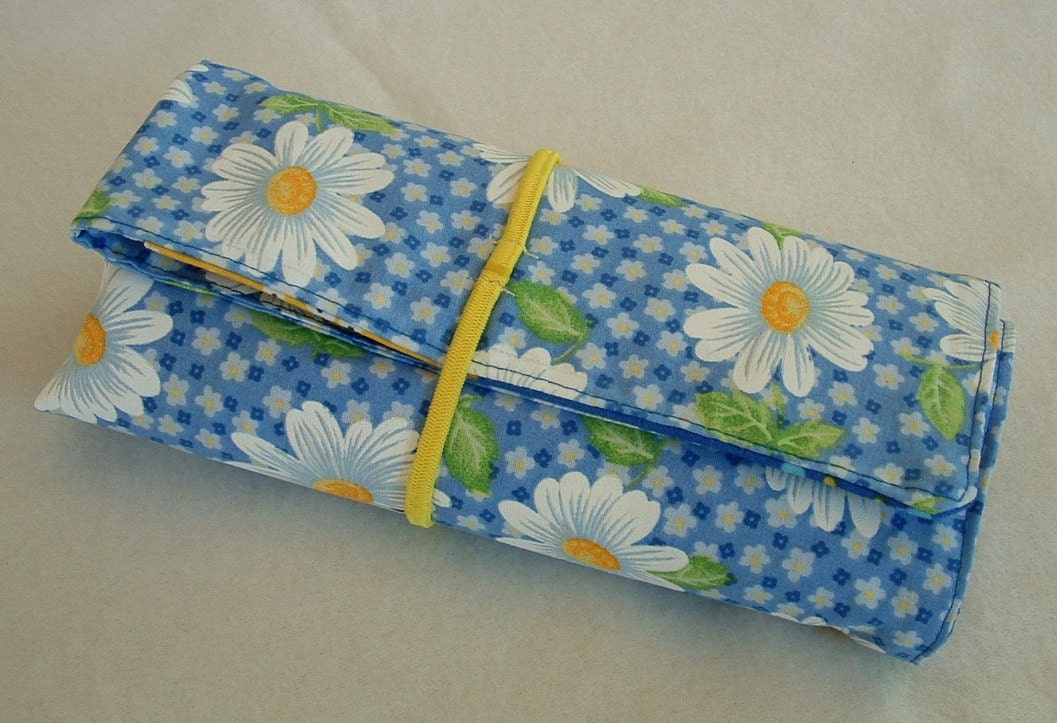 All other toy roll ups will include, besides the paper and crayons, 1 of the following; a mini stuffed animal, a Matchbox or Hot Wheels vehicle, a deck of cards and a mini puzzle, or another type of toy when the above items are gone. There is a photo of some of the items available. Please list your first, second and third choices of the items shown. If the items are no longer available, I will try to include something similar.