BROUGHT TO YOU BY CHILDREN ARE OUR FUTURE
ETSY TEAM
click image above for more information
Snowflake Blue Eco Felt Booties Handstitched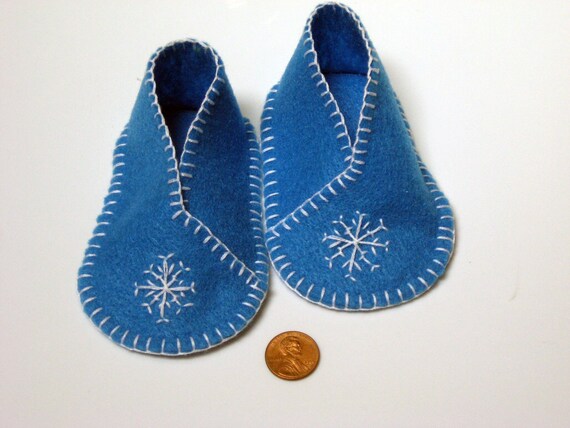 These are a lovely blue eco-felt (made of 100% post consumer recycled acrylic). They are accented with white hand embroidered snowflakes edged in white blanket stitch. These are a sweet cross-over style that stays on the foot very well. These are made for non-walking babies, and are sized accordingly. These are about a 3-6 month size. The outside measurements are 4 1/4" at the longest point and they are 2 3/4" at the widest point. These are outside measures, so they are a bit smaller inside. (My blanket stitching is typically a little lese than 1/4" wide.) These would make a lovely holiday gift, or they might be just the thing to complete that festive outfit. I have other holiday friendly booties in my shop.
Gray and Pink Spiral Booties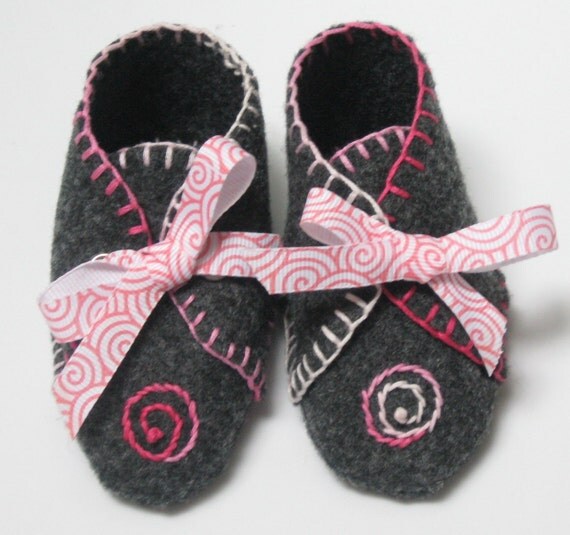 These are a versatile addition to any girl's wardrobe. They are gray with pink variegated accents, including a sweet embroidered spiral. They have ribbon laces that echo the pink spiral. These are constructed from Eco-felt which is manufactored of 100% post consumer recycled acrylic. They have silver metal grommets, and are hand blanket stitched on all edges. These are made for 0-6 month old babies, they have an outside length of 4" and outside width of 2".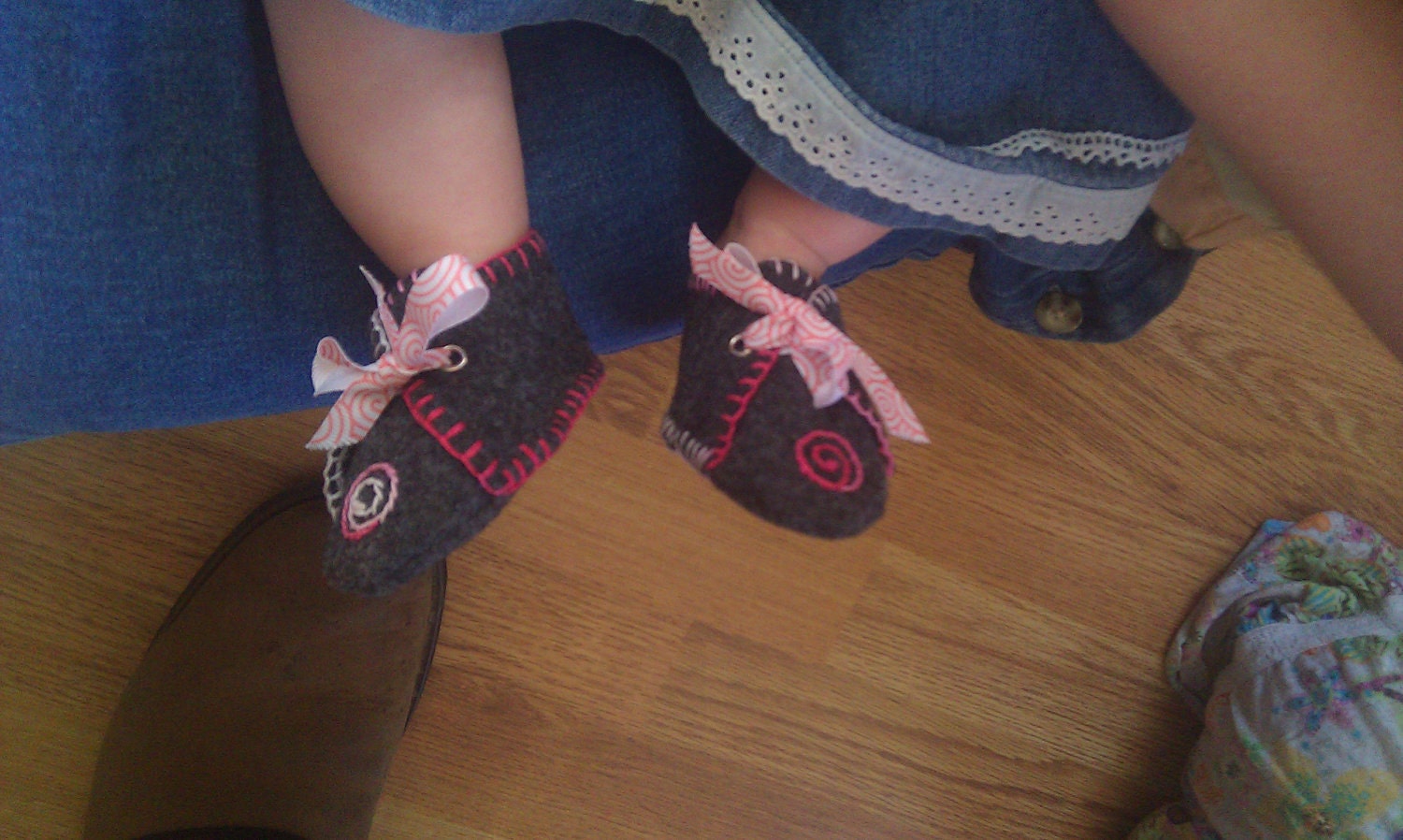 Hot Pink & Turquoise Felt Hair Flower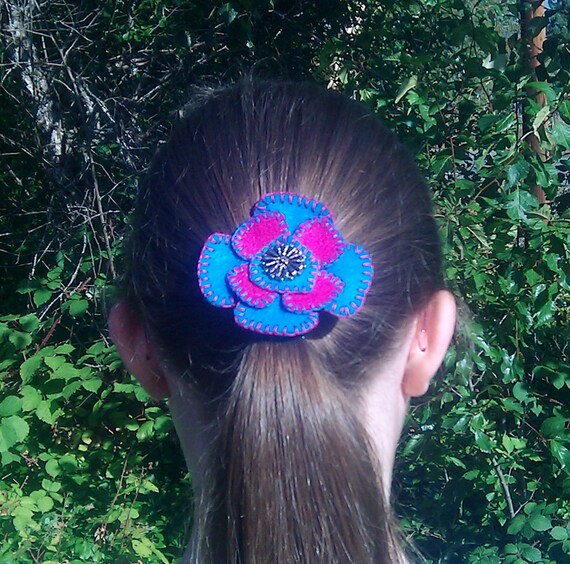 This flower is shades of hot pink and turquoise, with a cool metal flower button at the center. It is constructed of Eco-Felt which is 100% post consumer recycled plastic bottles. I securely hand sew all my clips onto my hair accessories. There is a felt gripper stitched on the inside of the hair clip as well. (They stay in my daughters' hair, and they both have fine hair.)