Member of Children Are Our Future Team on Etsy

Shop Owner
Baby Boy Onesie with Vest and Tie
in Brown and White - 3 -6 months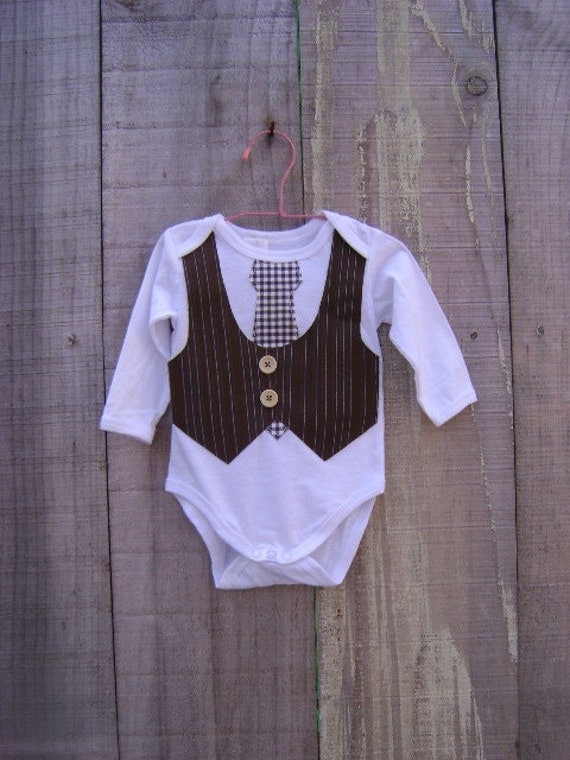 Your little boy will steal everyone's heart in this gorgeous long sleeved onesie!
This white cotton onesie has long sleeves. The brown striped vest, with tiny green and blue stripes, and the brown gingham tie are handmade appliques and are sewn to the onesie. The vest is finished of with two natural wooden buttons.
Size: 3 - 6 months (but also available in other sizes: please convo me!)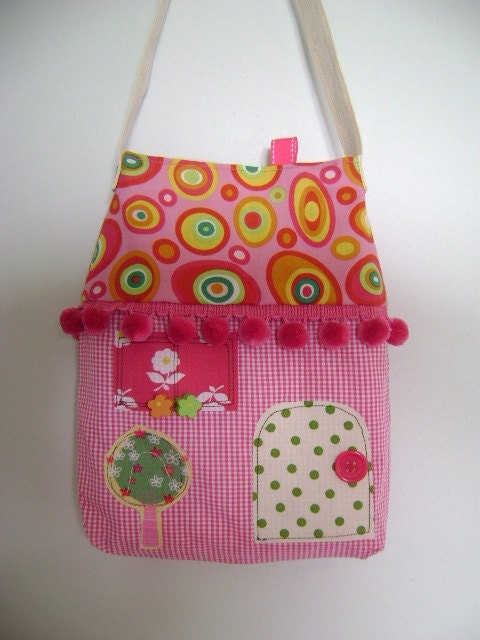 This is just such an adorable little bag for little girls!
Every little girl will love this bag and can now take her bag with her when she goes out; just like mum!
This bag is made of pure cotton fabric in different patterns of fuchsia pink and has handmade appliques in cotton of a window (with lovely wood flowers), a door (with button) and a tree applique.
The edge of the roof is made from gorgeous fuchsia pink pompom band. The strap is also made from natural, cotton band and finished of with green and white dotted ribbon. The inside of the bag is made from natural, cotton fabric.
Measurements: 23 cm (height) x 20 cm (width)
This item is ready to ship and will soon be available in more different color combinations!
Soft Toy Bunny Oliver for Kids in Grey
with Orange Heart and Long Ears and Legs
This adorable bunny in grey with orange accents is ready to ship and can't wait to find a new home!
This bunny is handmade with high quality materials.
Kids will love this very soft, cute bunny! It is completely safe and easy to hold for even the smallest hands!
The bunny is made in soft, grey knitted cotton fabric, his heart is made of orange felt, his eyes embroidered in black and the ears and legs are lined with the most gorgeous cotton in the same grey colors with a bird print on it.
Total length incl. legs: 56 cm
I advice to hand wash this product in luke warm water, if needed!
FOR SHARING THIS DARLING SHOP AND
THE HANDMADE CUTIES.
STOP BY THE SHOP BECAUSE THERE IS SO
MUCH MORE TO ENJOY!